Some Other Flavors of Doing It
The Difference is Doing It didn't start out on the Disc Golf course, or over the turntable for that matter, it started adrift in a kayak under a Chesapeake Bay sunset.  It was the undeniable beauty and peace that comes floating in that hour or two of color change that first started to straighten my crooked dome.  All I had to do for peace of mind was climb in and start paddling.  "It should all be this easy," I'd think to myself while the sky exploded in front of me again in an all new way.  I couldn't mark the moment in time when it switched over to, "It's all just this easy" but I do know where it happen.
Living by the Doing It creed has since allowed us to stumbled our way into peace of mind through a much longer list of activities now.  Disc dyeing probably chief among them, but this space is for some of those other flavors of Doing It like spray paint art, the sunsets that started it all, and rebuilding The Box for the next chapter of The Difference is Doing It.  
On a trip to Las Vegas not too long ago I wondered upon a street artist spray painting magic all over canvas after canvass. I stood and watched in a hypnotized trance for at least an hour admiring his talents as the gears in my dome started to spin. First day back from Vegas I was online buying one can of every color and a big box of poster board! I watched as many tutorials as I could while they made their way through the mail, then as soon as they landed got to Doing It. These paintings scrolling by below are some of my first runs at it. Never Perfect, Always Awesome seems to apply here as well. Click on any of them for the larger version.
Our First Go at Spray Paint Art
It all has to start somewhere. That's really the key to Doing It, getting started! This is where it all started for me with Spray Paint Art. After a few practice planets I was ready to take on my first space scene, then the next, and the next after that. Before you know it you're really Doing It! Please don't considered any of them tutorials, but I did get my process recorded for a few of these to share. Click on any of the pictures in the drop downs below to watch the video.
This spray painting was a special gift for my niece Olivia on her birthday, she's obviously a big butterfly fan.  This was the one that made me feel like, "Hell Yeah, I might be able to get good at this!"  It's the only Spray Paint Art video to make it onto our YouTube channel and definitely not the last.  In short, it's way too much fun not to try again.  I've already fast forwarded through all of the babble, just hit the play button to watch it all happen.
Sunsets of the Chesapeake by Kayak
Undoubtedly our group's favorite flavor of Doing It beyond Disc Golfing is a long float in the kayaks under another Chesapeake sunset! I'm by no means a photographer, and not a single one of these does the actual moment any justice, but I had to find spot somewhere on this site to share the beauty and peace to be had drifting away on the water. I could have posted 100's of pictures into this gallery, but I cut it off at 20 leaving the rest for you to go capture yourself!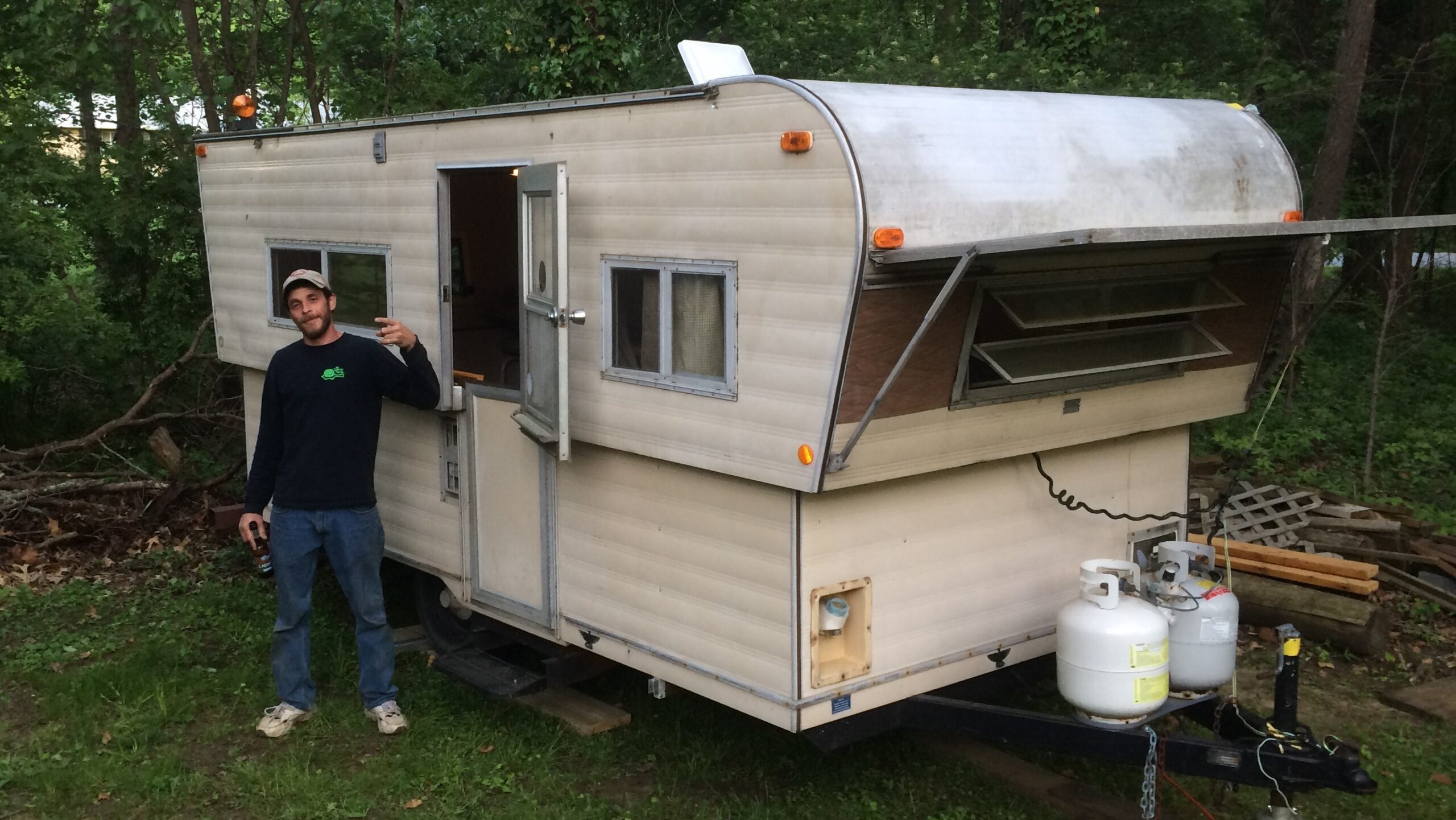 This camper (The Box) that I've turned into TDIDI's Headquarters and Art Studio has been an ongoing rebuild project for a few years now. I've torn it down to the framework and built it back up, all with the hopes of someday realizing the dream of taking this little show On the Road! We'll drag her from course to course, coast to coast, and bring its' adventures to all of you over the TDIDI airwaves.
It's going to happen!  Only because I'm going to Do It and make it happen.  It's the next stage of trying to straighten out this crooked dome, and to spread the TDIDI Doing It vibe.  So when you see this weird shaped contraption pull up to a Disc Golf course near you and then transform into The Box, come show some TDIDI love and let's huck a few together!  Much more to come…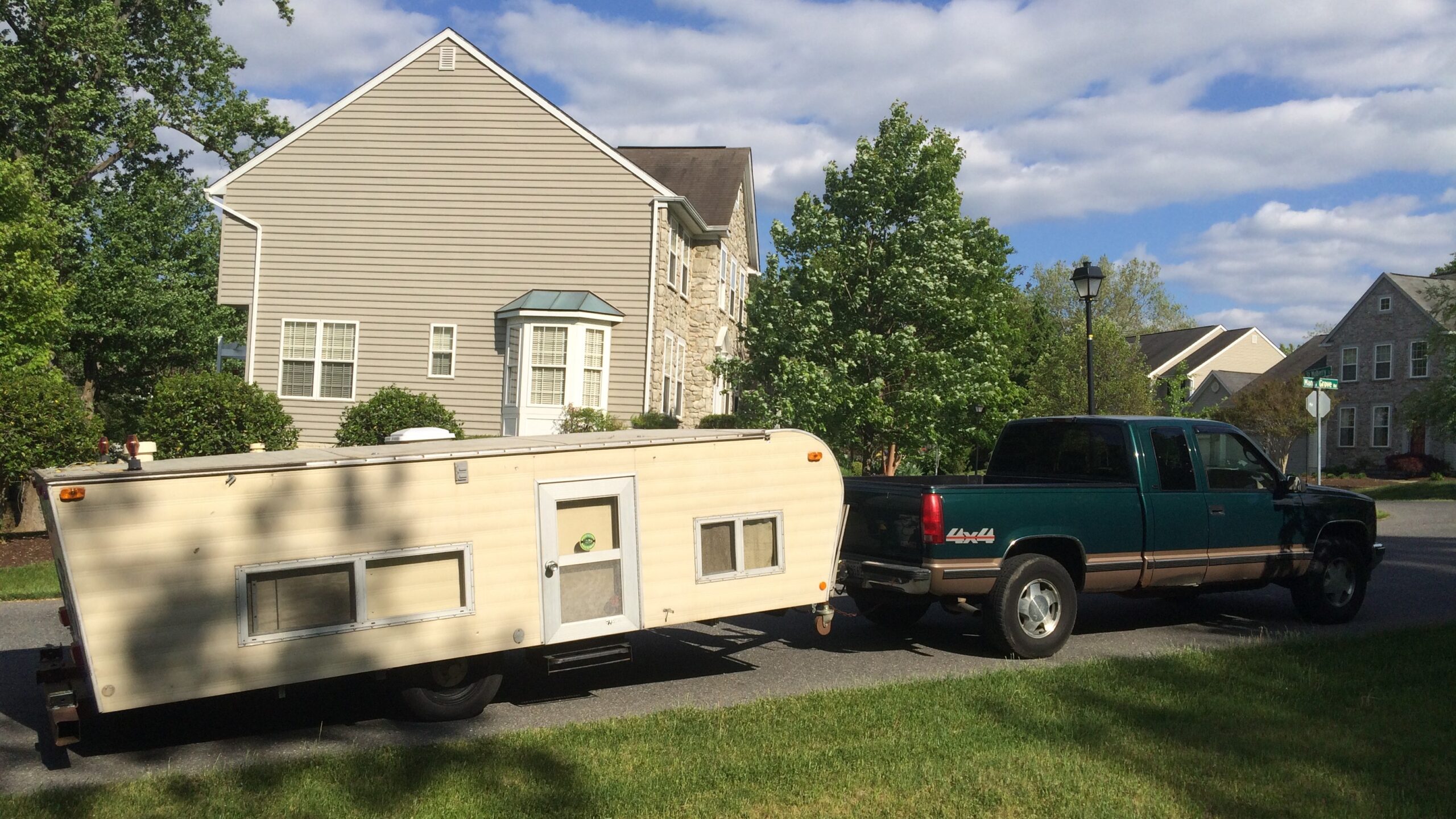 Want a TDIDI Spray Painting?
We don't sell spray paintings as a product in our store just yet, but we have been surprised with a number of commissioned order requests.  If you're interested in commissioning a spacey TDIDI spray painting of your own just fill out the following form to get the conversation started.