Teamwork Makes the Dream Work
We are blessed to have been lifted up and supported by some awesome partners and friends.  Most importantly OTB Discs and Rust & Rose Custom Tees who have both been there for us from the very start, long before we had a TDIDI Army worth of followers behind us.  They are the type of companies, and people for that matter, that deserve whatever spotlight we can shine on them as well as your support.  Learn a little more here below about the partners and friends who are responsible for so much of our success here at The Difference is Doing It…and go show them some TDIDI Love!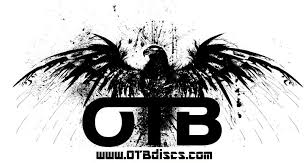 The name says it all, these guys are the best!  In our opinion there's no other place to go to have all of your premium plastic needs met.  Danny and the rest of the boys over at OTB might as well have been pulled straight out of your Dubs Group.  They are true disc golfers who love the sport, and it shows in the ways they run their storefront and website.  Here's a short list of reasons we think OTB Discs is simply the best:
For starters, every single disc for sale on their website is pictured…like the actual disc you're buying, not just a stock photo!
They also give the flex and dome profile of each disc for sale with their own custom grading system.
They always have a good mix of new releases and the "old faithfuls" in a wide variety of colors and stamp combos.
Reviews and videos of the discs being thrown on their social media sites.
The discs are always shipped quickly and arrive in mint condition, packaged with obvious care.
Great prices even before the TDIDI discounts they've offered all of us!
Really I could keep going on and on about OTB, but I only have so much space to work with. Here it is in 3 words…they get it! We know you need more discs, you know you need more discs. Trust us, go visit our friends at OTB Discs at their store in Stockton, CA or online, they'll take real good care of you!
Use coupon code
"TDIDI"
at checkout for Free Shipping on your order!!!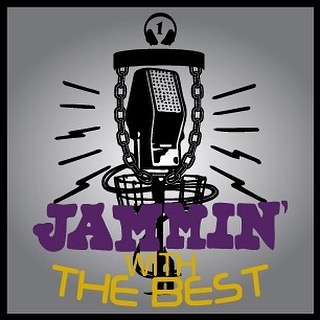 Just when you thought you had heard all you could about what makes OTB Discs so awesome, we present to you their Disc Golf Podcast, Jammin' with the Best!  Join the guys: Krash, Double A, Sammy and DC as they pull back the curtain and bring you inside the world of disc golf business.
In short, it's a great listen that you don't want to miss!  If you haven't already, smash that 'follow' button below and get ready some top shelf Disc Golf Talk!
With a Little Help From Our Friends
We've made some incredible new friends on our journey to where ever it is this thing is headed.  I'll stop myself short of quoting Joe Cocker lyrics but still say, the support of the TDIDI Army and friends like these below are the foundation that holds us up.  We plan on featuring way more of "the friends of TDIDI" here over time in an effort to bring whatever attention we can to the people who make disc golf awesome!

Talk about a group of Real Dudes!  The guys over at Kronk Disc Golf have been one of our biggest supporters from the start.  Along with being one of our best custom disc customers, Scottie and Jason have dedicated themselves to growing this sport we all love by building disc golf courses and hosting epic tournaments in and around the greater Dubuque, IA area.  If you're lucky enough to have participated in one of their events you know first hand these guys are all about their love for the game!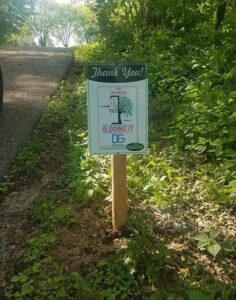 We are blessed to have had an opportunity to support them in their crowning achievement, opening "The Nubbs 9" Disc Golf Course in honor of their fallen huck buddy Jesse "Nubbs" Lutgen.  I can't think of another place I'd be more proud to have a TDIDI sign standing!  Check in with their latest goings on and get all Kronked up with some of what make Disc Golf so awesome!
There's has to be a special place or two reserved for the pros out there who have pulled back the curtain allowing all of us a peak into their methods.  These disc dyers embody the TDIDI vibe sharing their talents, tricks, and techniques to help us all raise our own game!  They're responsible for some of the best tutorial content on our different platforms making up our Other Basement Disc Dyer Series, and we couldn't be more proud they've chosen the TDIDI airwaves to broadcast it.  Visit them on their respective sites listed below to see more of their work and show some TDIDI love!  Best of luck trying to resist buying a disc off them.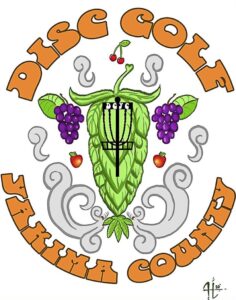 Spare our TDIDI Huck Crew, the Yakima County DGC is the first to have every member carrying a TDIDI custom in the bag. They are solely responsible for increasing our product line to include "Bag Tag Minis" after buying up virtually our entire inventory.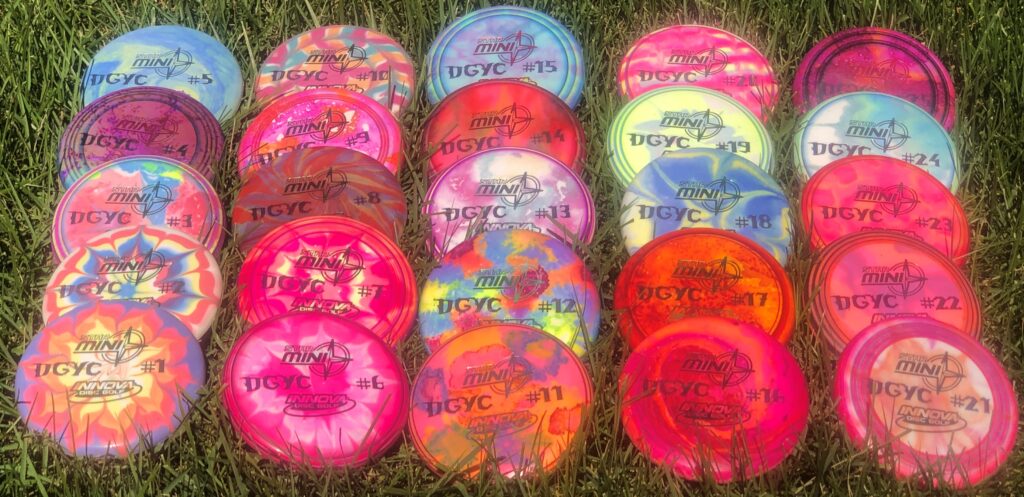 They have reached out to included us in their events like their 2020 Lava Lamp Open which we got to provide some fancied up plastic for the winners. Their support has been unceasing from the start and is one of the pillars we're propped on!