From Over the Turntable Blog
The Dark Side of the Turntable
Not the Darth Vader dark side of the force, think more instead of the Pink Floyd dark side of the moon.  The From Over the Turntable Blog will explore some of the previously unexplored aspects of disc dyeing.  Breaking down the theory of Doing It, sustainable inspiration, the Zen found staring into the spin, it's all on the table in the From Over the Turntable Blog. We are blessed to have access to the prose and literary styling of one of the Disc Golf Scenes' most connected yet infamous characters…
Come back every month for a new edition penned by TDIDI Army General #1, Xander "X to the Z" Zarezit!  We welcome and encourage you to participate in the conversation via the comments section of any given topic, or fill out the form below to submit a blog or topic of your own to be featured here.
Our latest Blog by the infamous X to the Z addresses one of the biggest hang ups not just for disc dyers but artists everywhere in the anxiety and fears that keep us from Doing It, namely wanting it to be perfect.  Click on the picture to visit the full post and join in on the conversation with us in the comments section.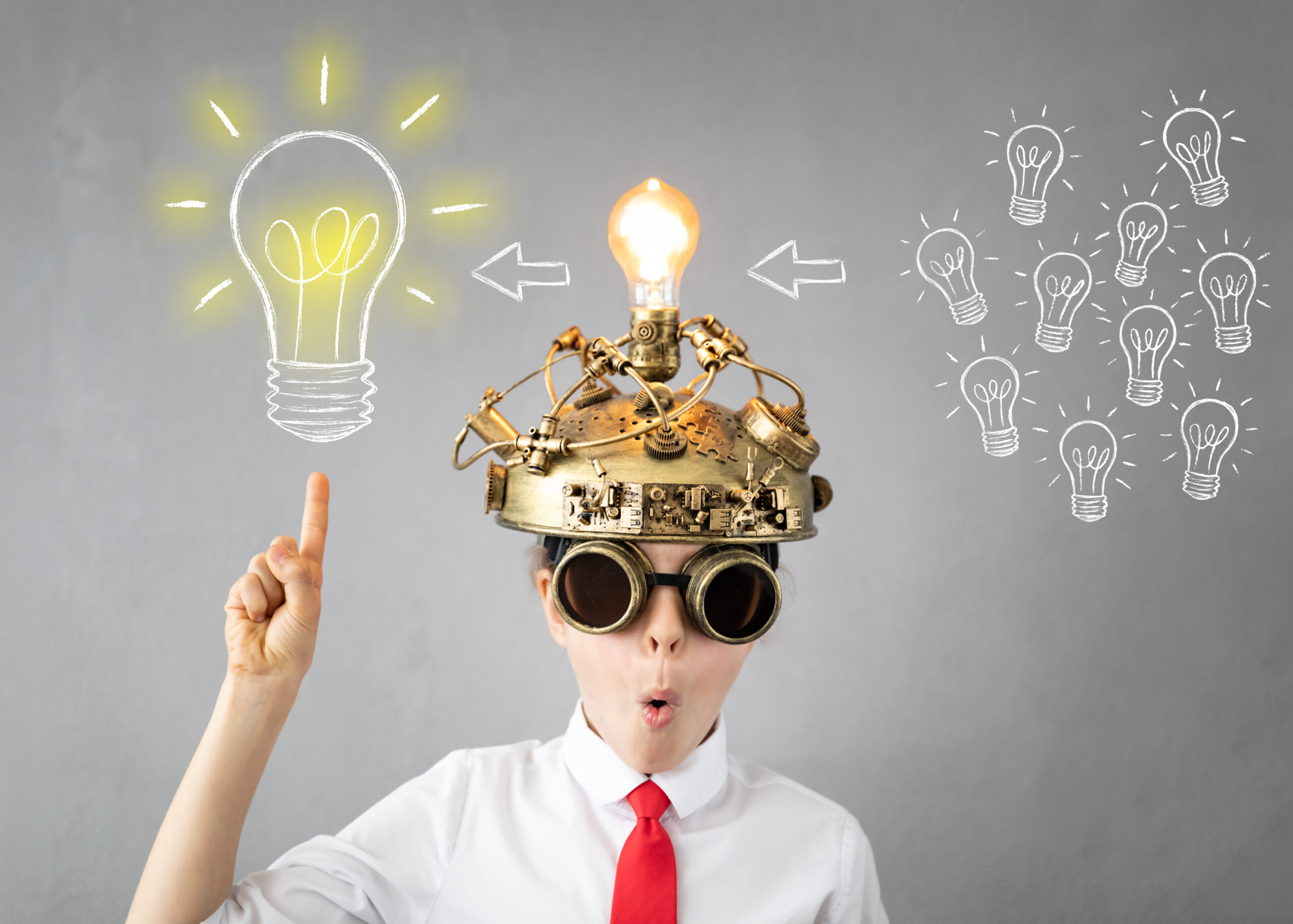 Xander Zarezit | TDIDI Army General #1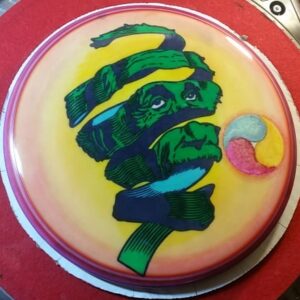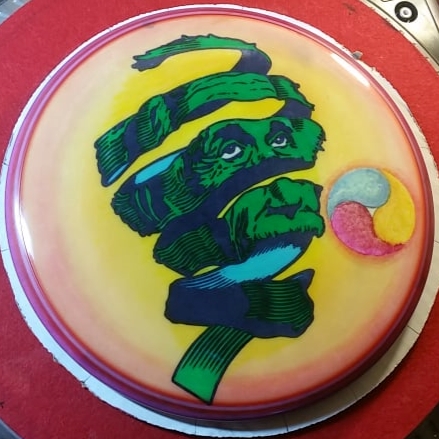 Good day, good eve, good month, and good year, all you TDIDI Army Brats!
The topic of inspiration gets thrown around all the time but where are people finding it? Necessity seems to be the birth of invention but what influences us to create something custom with intent, a piece that's a bit more poignant or personal for someone special? I'd like to share with you all a story. An homage to my friends who inspire me often.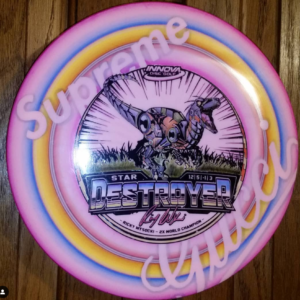 As a controlist, I like when I find moments I can manipulate in this eccentric world. Like a lot of my peers, I've been told what to do so often that I feel like some revolving cog, no more important or irriplaceable then that spring over there or this ridiculous switch there that's been broken since birth. Over time I've develop more of an inclination to see an opportunity to create a perfect moment and I take it. So I suppose a big question then is, what is a perfect moment?  As I've heard, when it all falls into place, it feels as though you've reached the summit.
In my circle, part of my daily communication is a pair of other TDIDI generals. The three of us talk daily , share pictures, and always hope that in our best moments we inspire one another. Let's see, the first one we will hypothetically call Xreg Zenfro or "X" for short and my other friend who for safety sake we will hypothetically call Xcott Zemposki or "Z" for short. Man, both X and Z are remarkable artists with an uncanny, almost multi-dimensional, range of talents from untouchable technique quality to unending levels of inspiration. Yet aside from our countless conversations of techniques and disc dyeing project results, we talk as honest friends.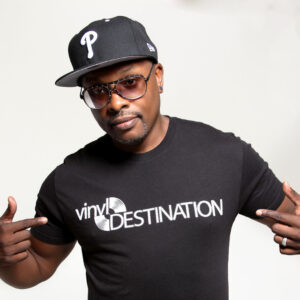 One such honest moment was not too long ago. One of my favorite DJ's, Philly born DJ Jazzy Jeff dropped a live set I wanted to share with them. When I listen to him spin his collection of songs and mixes, I feel it so easy for me to delve into that state of mind where I can express and create easier.  I was hoping that sharing the soundtrack of my transcendental state may carry my friends away to said creative state of bliss as well. That's what it is when you share honest moments with people in your life, you're actually sharing with them the things you truly value.
Now for whatever reasons, X wasn't really into it, totally cool, but in the conversation I remember getting on my soap box and felt compelled to justify to them that I was not simply a fair weather fan of hip hop. I wanted them to know that I remembered a time back when I was being made fun of for what I felt instinctually drawn to as a youth…and in the conversation I remember quickly saying it. The single sentence that caused something to happen…
"Why the first tape (yes, I said tape) I ever bought was The Beastie Boys : License to Ill, for God's sake."
That's all. Just a simple interjection during an otherwise random rant…or so I thought.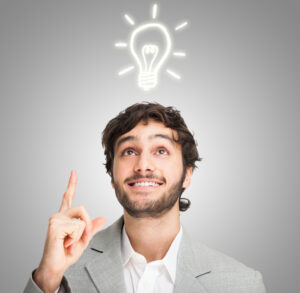 Motivation can be a fickle demon. Sometimes just starting a project can be the highest hurdle. What do you hope to do when a person gets the disc that you've spent time on? Do you want them to smile? Do you want them to say thank you? Do you want them to pay you what you feel like you've earned? Sometimes these questions should be answered before you start a project. Then there are those ideas that make you so curious just to see how it may unfold. I knew what X was feeling then. When the idea hits you, such a stir rises that you can't find comfort until you are finished, and by finished, I mean you know the answers to one or all of those questions.
…I remembered mentioning it and how long ago that seeding second happened for X. That moment the energy starts to rise up, capable of causing an artist's eyes to well up, excited at the notion that you may have found genuine inspiration for a perfect custom moment. What my friends X had done was learn something honest about me in a moment I let my guard down and whether he liked it , believed in it , or disagreed with it, what he did with it was become inspired by that one sentence. I do want to note, there is one variable that is a catalyst for what I said becoming inspiration to my friend which is the act of caring. Between the three of us, we care about each others opinions. A simple design will not suffice when it comes to sharing between us, so again, when a grand idea is ready and set, you do.
I have such crafty friends. Down where X is from they have this wicked great disc golf shop that he loves to remind me carries Kastaplast, the brand that I throw primarily. While he paroozed the Kasta-section, he kept asking me questions about what he saw almost as though I was walking in the store along with him. Is this a good one? What about this, is this good for a flippy mid? Well what do you like to use? My mind was elsewhere and I never saw the setup X had in mind. I'll be honest, I was just hoping he ran across some Hot Pink gear because it's easier for me to see that color and I have a hard time finding my internet distance enhanced shots. He told me he found a goody that he wanted to send me, which I gladly welcomed, appreaciated, and thanked him even prior to knowing what was in mind.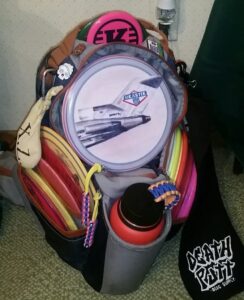 Uhhhhhgggggghhhhh, the freaking mail is so slow right now. My heart goes out to the good people that work there but I am so anxious to see what X thinks will make it to my bag, I could spit. Ideas and conversations were passed day in and day out as time passed and nothing was ever said. No clues, hints, not a whim about even if the package was sent…until 2 days before it arrived. X messaged me that I should keep an eye open for a package soon, which started the skin crawling itch to see my mailperson ASAP.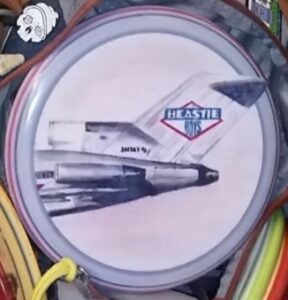 "You're goodies just arrived" caught my eye in that weird your online friends are stocking you sort of truffufle. At the same time, I think I took 3 steps from my bedroom all the way down to the mailbox, I bolted so hard. There it was, in the box, loving IT! I took more steps to get back in the house as the tension was over and I had time to slow down about and enjoy the buildup for what I was about to see. Again, thank you, X. I was flabergasted. When I opened the box though, it was not the driver of pure shimmering gold. Nor was it the hot bubble gum cloud that billowed gently to my bag as my main putter. It was the third one. The Rocky "right, right, LEFT" move that stunned and then knocked me out. As I unwrapped the opaque tissue paper and saw what I saw… the same exact tape cover I set down and purchased that first time. That beautiful crushed airplane with their name of the band on the tail, delicately painted, with love. Even the mold, my Rekos that I will never not bag… I smiled, with a tear in my eye, and laughed at how wonderful, generous, and very smart, my friends can be.
…What's a perfect moment?
In between was a reason. What was found between X and Z… was why.
So connect with your ideas, find the detail in each other that matter to the people who they should matter to. Create not only a single reaction but a true perfect moment of your own because caring about the quality of your art is correlated to the connection we have with each other in this funky world.
Keep Doing It,
X->Z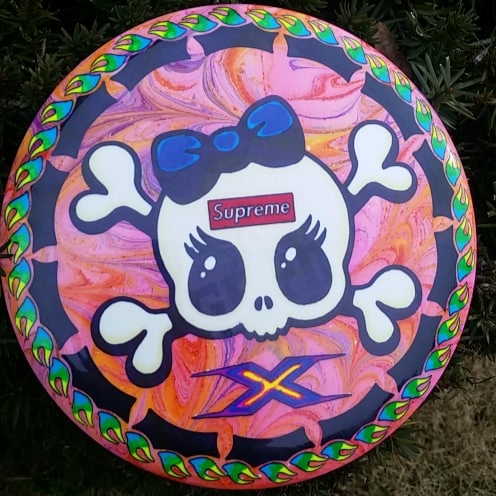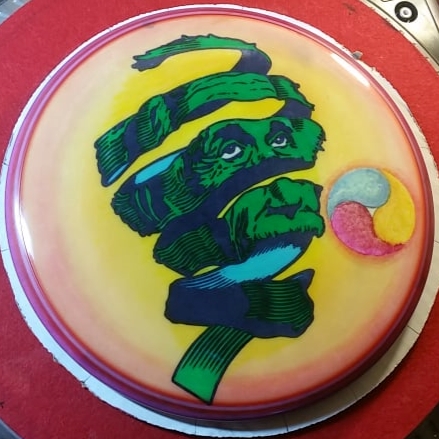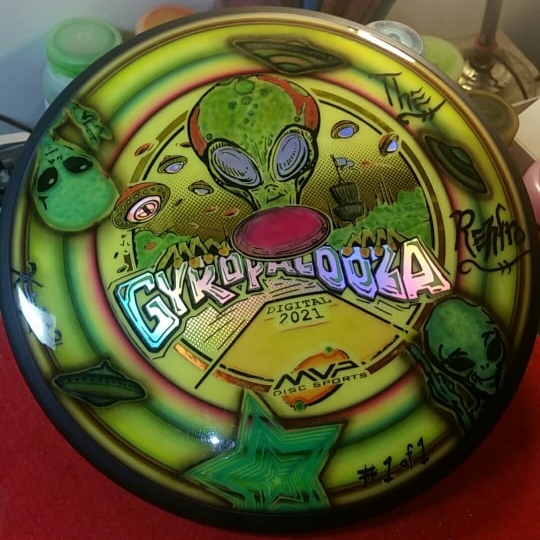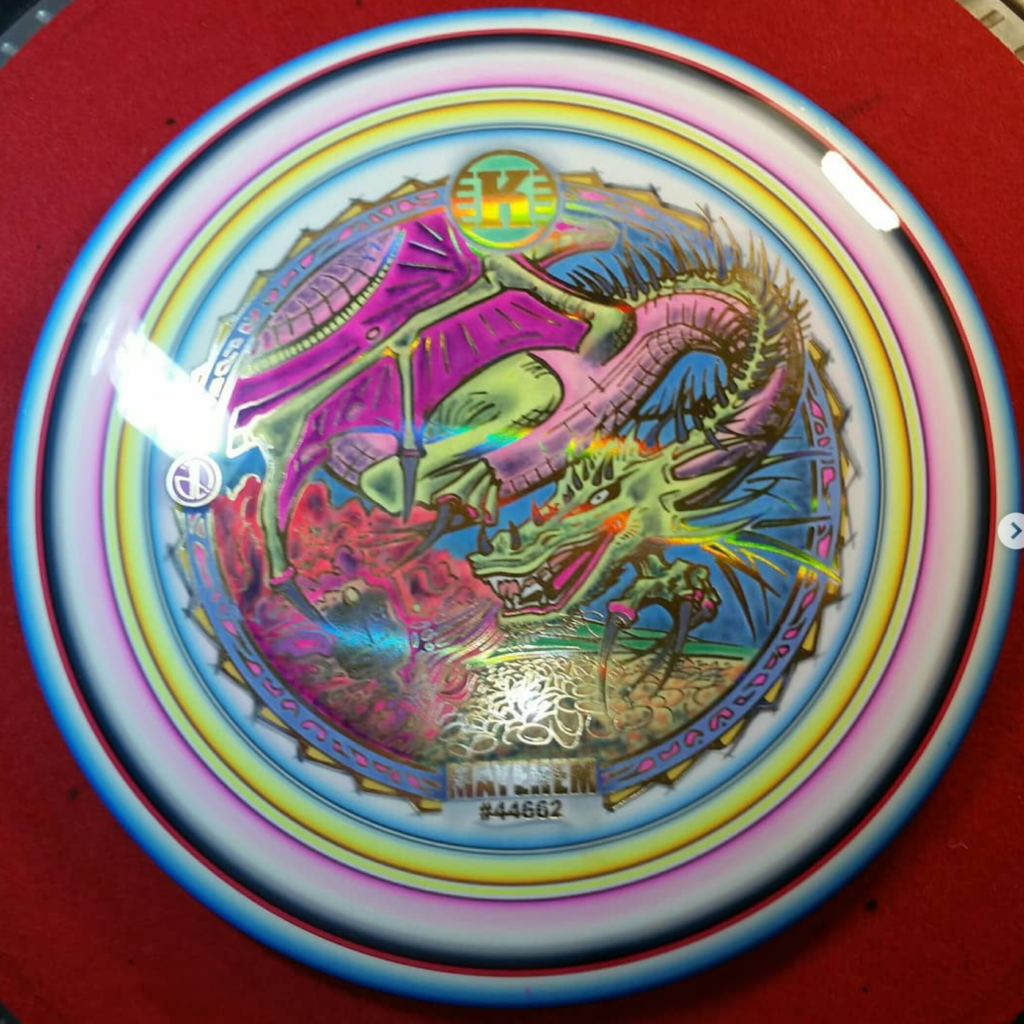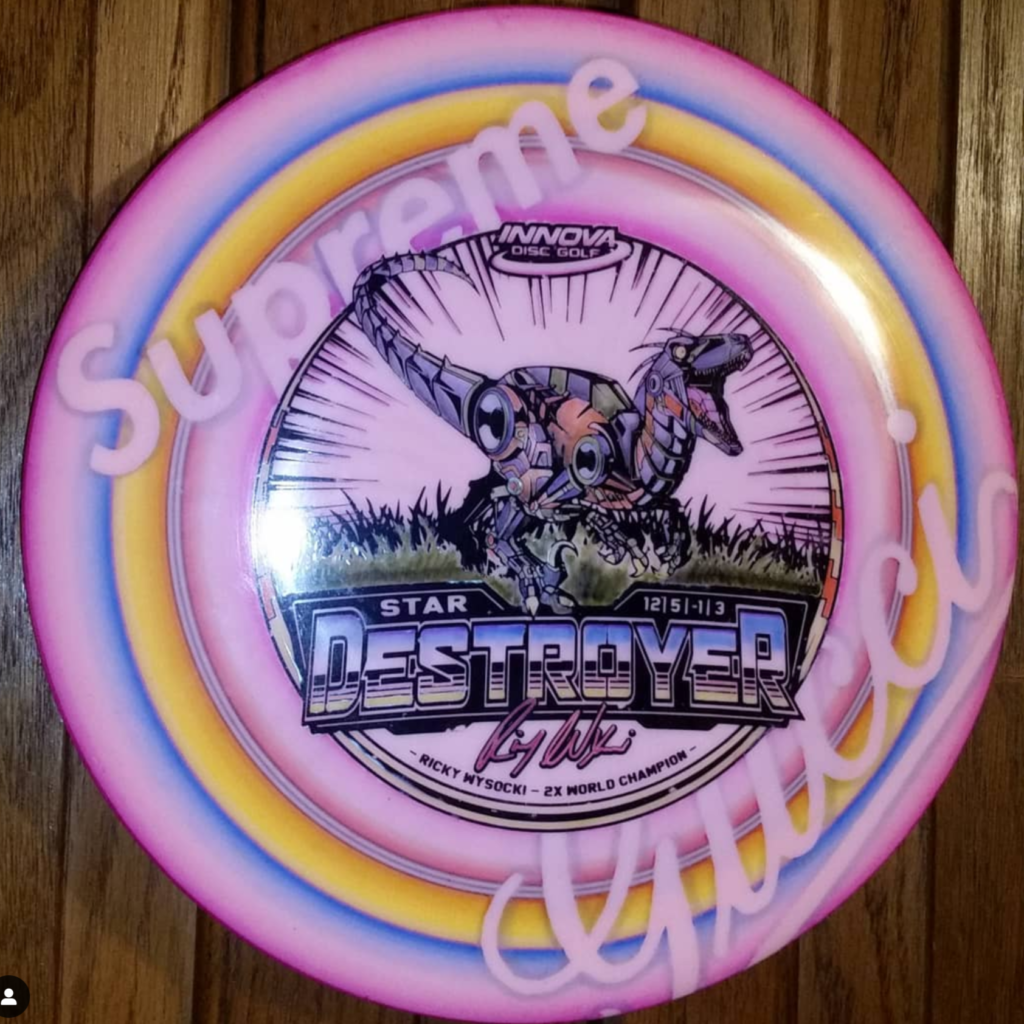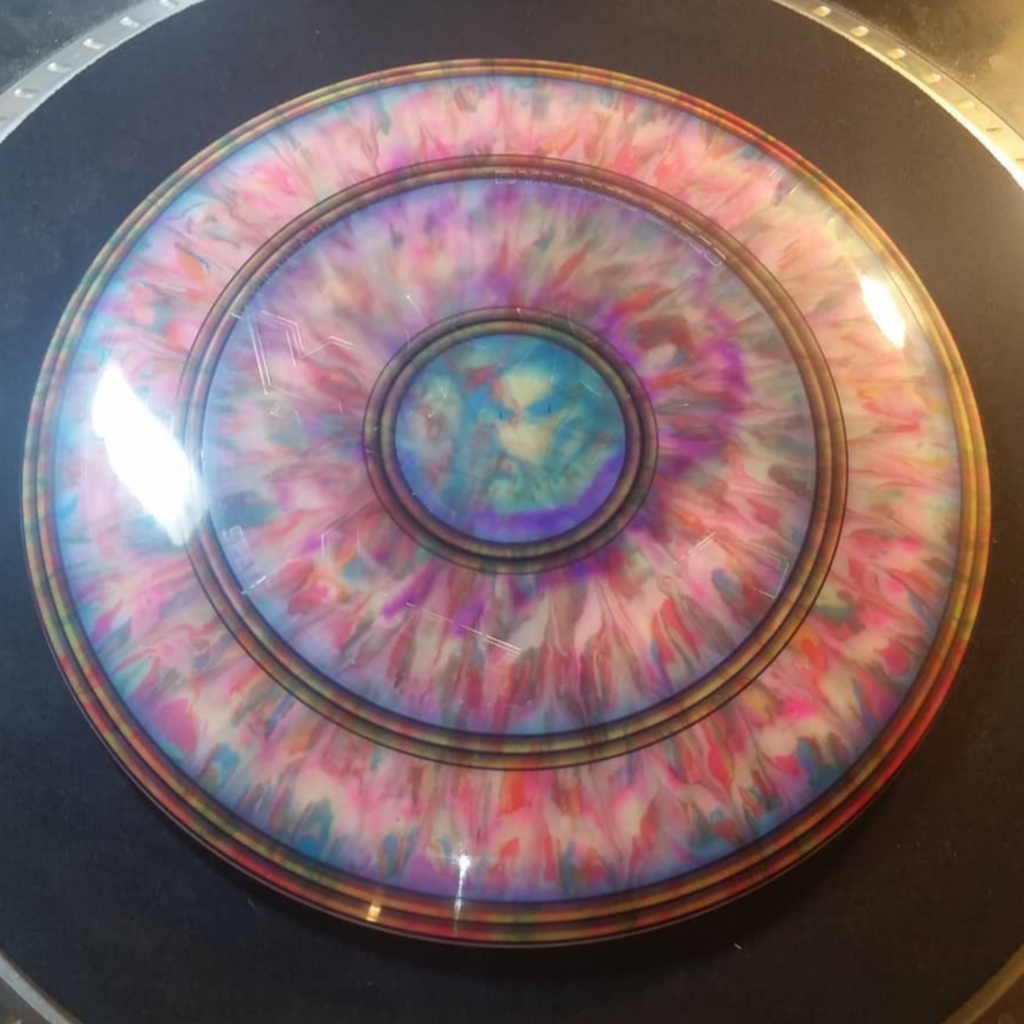 Over the Turntable Blog Archives
Looking to go deeper? Frankly, you're our kind of hucker! Page through the archives and bring all new life into the discussions had From Over the Turntable. Stay tuned, this section will continue to fill out and get a lot more Archival over the coming months.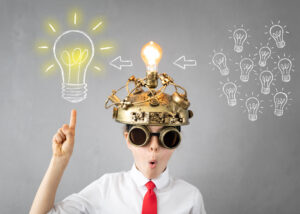 In our latest Over the Turntable Blog X->Z explores how to connect with inspiration and finding just the right idea for a dye.
Read More »
Submit a Blog or Blog Topic
Got a message to send through the megaphone that the TDIDI Army needs to hear?  Or maybe it's a topic that you'd love to hear X to the Z cutting it up on.  Fill out the form here to get things started.  If you're submitting a blog, please cut and paste the entire blog into the message box and attach any pictures to be included.